Unapologetically working for the health and wellness of Black women and girls.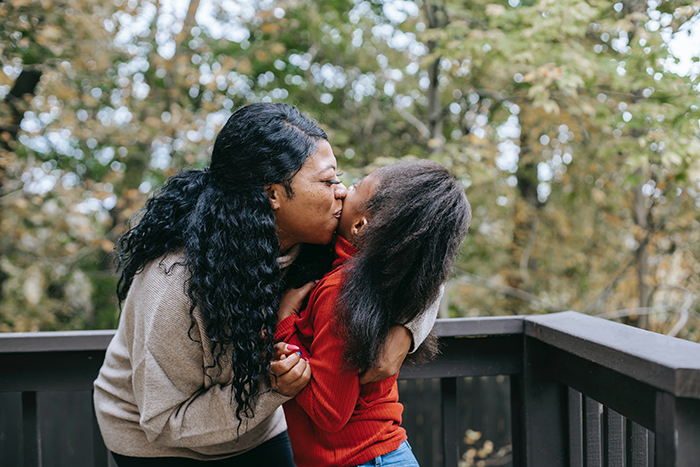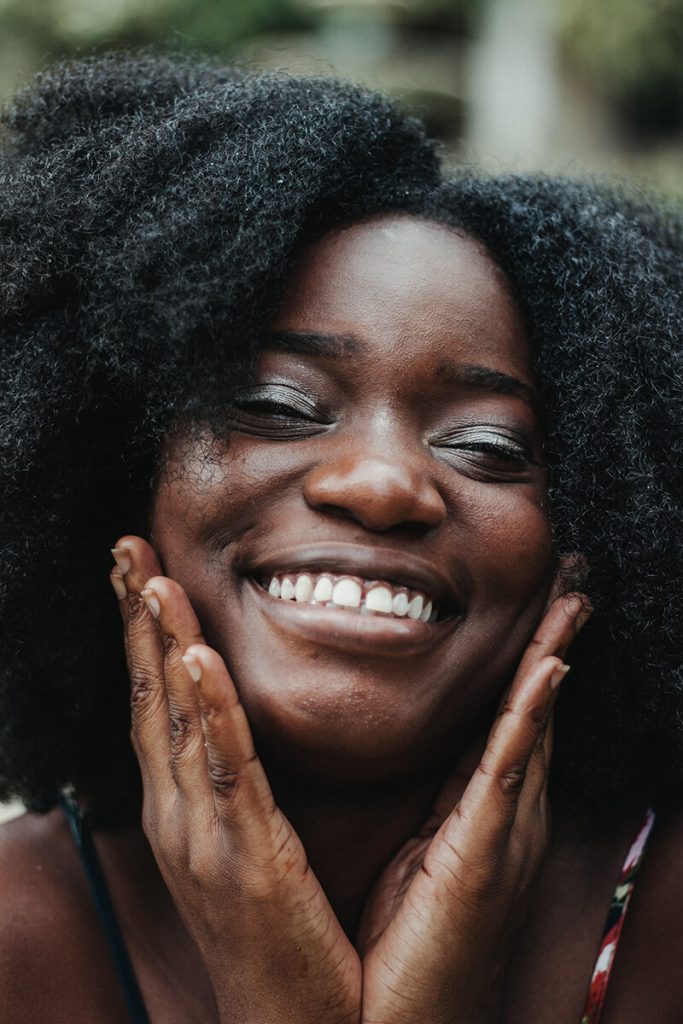 Why We Build Power
Systemic racism and sexism have deep roots, showing up in the policies that influence our health. BWWAP challenges these systems of oppression by shifting the power dynamics that routinely disadvantage women and Black people. Our goal is simple, to use policy, electoral advocacy, and the power of narrative to reimagine a just new future where Black women and girls thrive.
Our commitment to understanding and elevating the health needs of Black women has earned us a reputation as policy experts in California. We harness the power of community organizing to elect leaders who share our mission, and we create media content that drives the narrative around reproductive justice. Unacceptable health disparities continue to grow in our state, and we use every tool available to advance equity for Black women.
Elections
We hold our elected leaders accountable for honoring Black women's health needs. We educate voters, endorse candidates, and work to elect champions who will recognize the intersectionality of these needs and fight to prioritize them.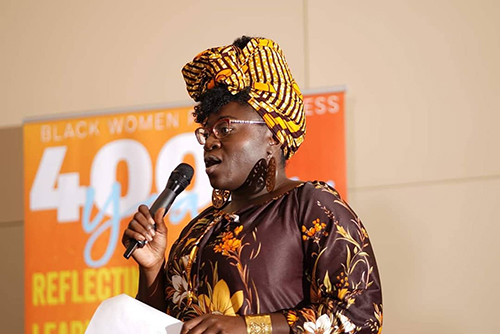 Policy
We dismantle oppressive structures by advocating for local, state, and federal policies that protect and advance reproductive justice. Each year, we sponsor several pieces of state legislation and work with activists and elected allies to get our bills signed into law.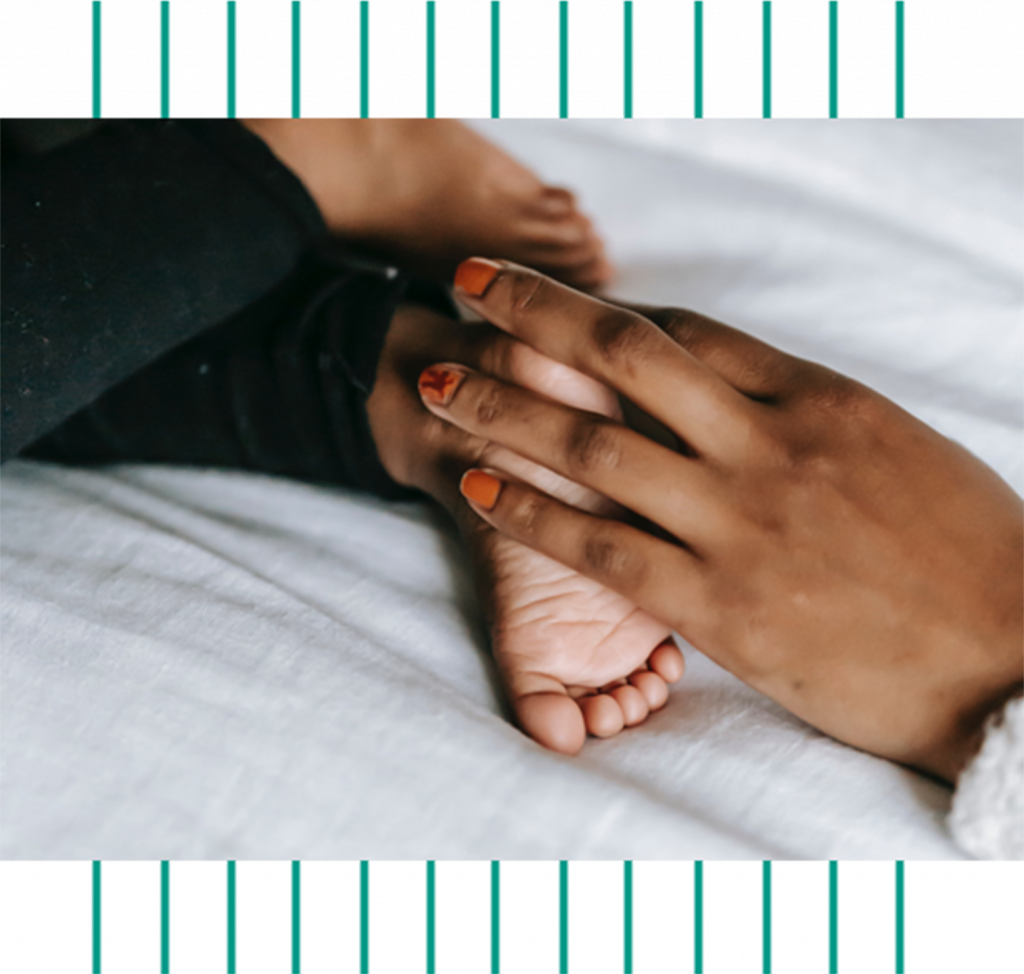 Support the first 501(c)4 organization in the country focused on Black women's reproductive justice.
Headquartered in Los Angeles with a satellite office in Stockton, we build the collective legislative and political power of Black women and girls throughout California.
Donate Today
Campaign
You Deserve Better
You Deserve Better is a campaign by Black Women for Wellness Action Project and Courage California. Using a speculative fiction format, we take a closer look at the horrors of crisis pregnancy centers.
Learn More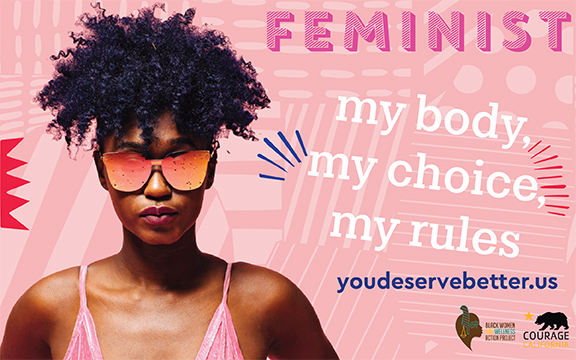 Latest News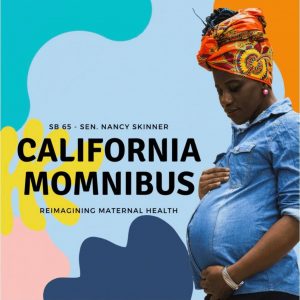 Campaign
For decades, Black mothers and babies in our state have experienced far higher death rates than mothers and babies of other races. Lots of factors contribute to this, and BWWAP has spent years advocating for them to be addressed. In 2021, we were proud to be a lead co-sponsor of the CA Momnibus Act, which re-imagines what maternal health can look like in our state. Right after this landmark legislation was signed, we got to work spreading the word in our communities so that real women and families know about and can access their new benefits.
Learn More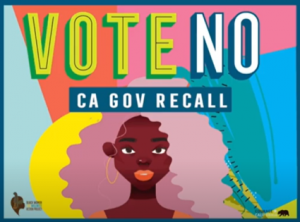 Media
Together, Californians defeated the attempted right-wing power grab and democracy lives to see another day in our state! BWWAP worked hard to help secure this victory, mobilizing our communities and engaging in media efforts to defeat this initiative and preserve progressive policies and values that advance the health and well-being of Black women. Watch our short highlights reel to learn more!
Visit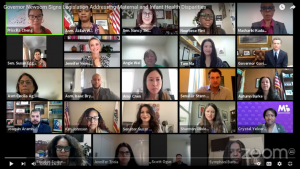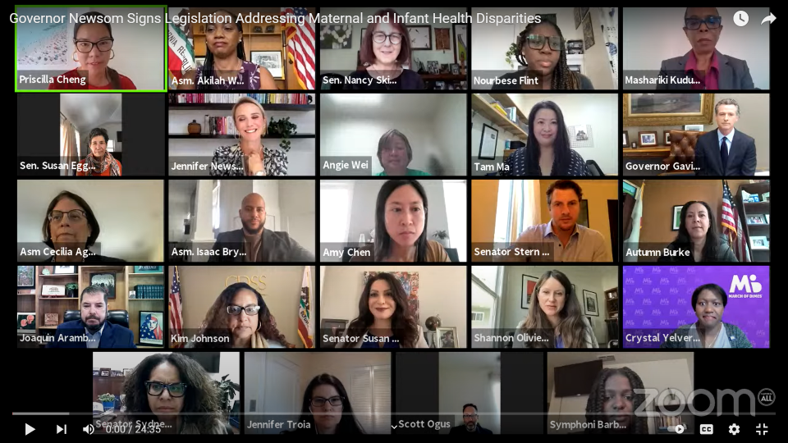 Media
BWWAP was proud to participate in Governor Newsom's virtual bill signing ceremony of SB 65, authored by Senator Skinner and known as the CA Momnibus Bill. Together, we publicly recognized California's commitment to addressing our state's deep racial disparities in maternal and infant health outcomes. This bill is one historic step forward, and we look forward continuing this journey toward reproductive justice with our state's elected leaders and community advocates.
Visit