Policy
Part of BWWAP's work is to dismantle and change structures that cause harm for Black women and girls. This means working on policy at the local, State and Federal level. Over the years, we have pinpointed important (yet sometimes overlooked) issues impacting Black women, crafted solutions to these problems, and sponsored legislation to make it happen. We successfully helped remove BPA from baby bottles and toxic chemicals from beauty products, expand abortion access, improve access to sex education for foster youth, move forward the conversation to address racism in maternal care, and much, much more.
We are committed to an intersectional approach, and we proudly work with partners like Western Center for Law and Poverty, NARAL Pro-Choice California, California Latinas for Reproductive Justice, California League of Conservation Voters, Essential Access Health, Planned Parenthood, and national partners such as In Our Own Voice – National Black Women's Reproductive Justice Agenda and National Women's Law Center.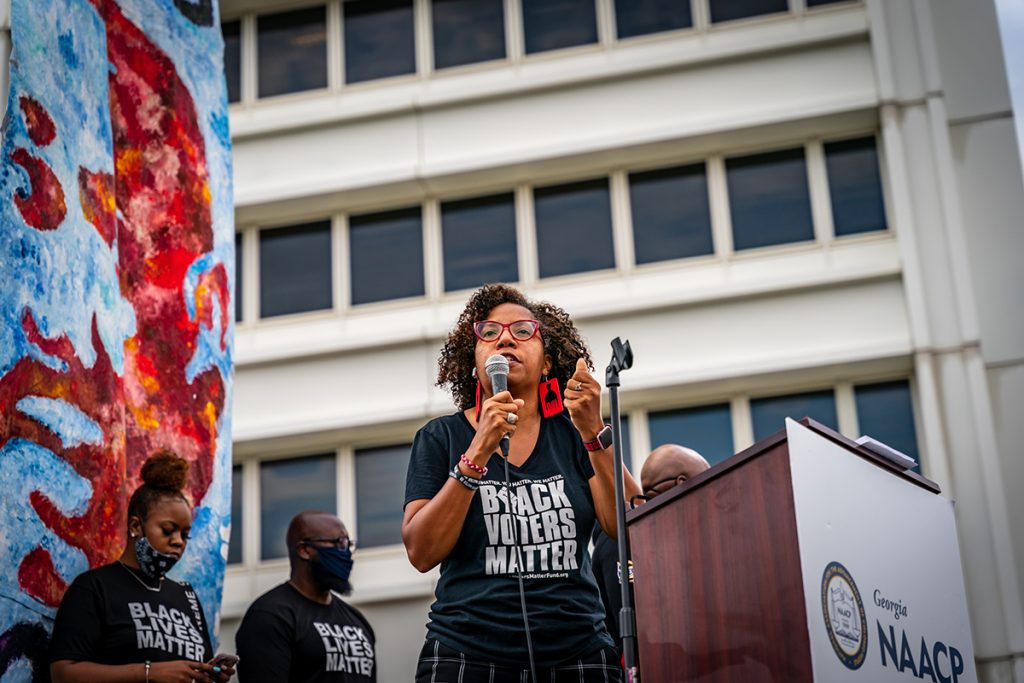 Our 2021 Policy Priorities
Cruel & Pernicious: BWWAP Condemns Texas's Abortion Ban, S.B. 8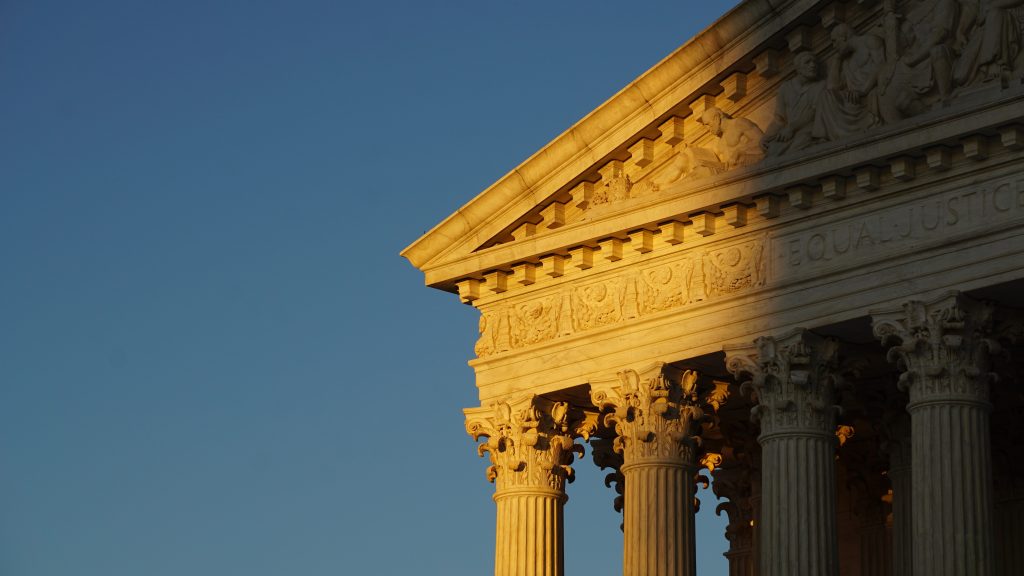 Black Women for Wellness Action Project (BWWAP) vehemently opposes the Texas abortion ban and we are deeply saddened to learn of the Supreme Court's recent 5-4 decision blocking review of Texas's unduly restrictive abortion legislation, S.B. 8.
 
The Texas law bans abortions after about six weeks of pregnancy, which is before many people even become aware that they are pregnant, and allows no exceptions for instances of rape or incest. The ban also enables abusers to obtain control over a person's reproductive rights by empowering anyone to sue to prevent a pregnant person from terminating their pregnancy. Moreover, the ban makes ordinary citizens bounty hunters, by incentivizing individuals to sue doctors and others who help a person access abortion with a $10,000 reward. SCOTUS's unwillingness to intervene will effectively prevent women in Texas from exercising the constitutional rights that its landmark Roe v. Wade decision guarantees.
The abortion ban and SCOTUS's failure to review the ban continue this country's tradition of suppression of our sexual and reproductive rights. Black women and people with uteruses' reproductive freedom and bodily autonomy, in particular, have been systematically restricted and attacked throughout our nation's history; the ban and the failure to review the ban are simply more unjust burdens that will be felt most heavily by Black women and women of color. We have been denied the resources, services, and information necessary to make personal medical decisions about if, when, and how to parent. Not only are Black women and birthing people more likely to lack sex education and birth control access, but we also experience pregnancy-related complications and death during childbirth at a rate much higher than our white counterparts. Now, if we live in Texas, we must also seek alternatives, such as traveling hundreds of miles to another state to access abortions, which impose a significant financial burden.
The disproportionate impact of COVID-19 has exacerbated the economic hardship and family obligations many Black women and parents already face—making options like out-of-state travel to obtain medical care a major obstacle, and therefore preventing people from making the reproductive choices that are best fit for them and their families. Moreover, those living with multiple marginalized identities in addition to being Black and femme—those who are disabled, currently or formerly incarcerated, LGBTQ+, low-income, survivors of domestic violence or intimate partner violence—are placed in an especially vulnerable position that makes it difficult to secure and exercise their reproductive rights.
"S.B. 8 is a cruel and pernicious piece of legislation through which the Texas legislature masterfully engages its citizens to infringe on the constitutional rights of an entire class of people. It sanctions the surveillance and policing of the bodies of women and people with uteruses in an unprecedented way," said Onyemma Obiekea, Policy Analyst, Black Women for Wellness/Action Project. This law is harmful in so many ways and is truly worrisome, as it creates a blueprint for other state legislatures to follow suit. SCOTUS's refusal to intervene functions as a signal — a green light for states to enact these types of blatantly unconstitutional laws. The recent events underscore the importance of our participation in the political process — officials elected to office at all levels have a direct impact on our ability to lead a full, dignified, and free existence. The misplaced priority of the legislature is disconcerting; rather than making investments to improve access to healthcare or decrease the staggering maternal mortality rates, for example, it prioritizes oppression and surveillance of its very citizens."
BWWAP denounces the Texas abortion ban. We stand with the women and other pregnant persons, families, health providers, and advocates in Texas who are raising their voices against this law! We will proudly continue the fight to advance reproductive justice and abolish oppressive structures that jeopardize our reproductive freedom, by building the political power of Black women in California.
SB 65 (Nancy Skinner)
Re-imagining Maternal Health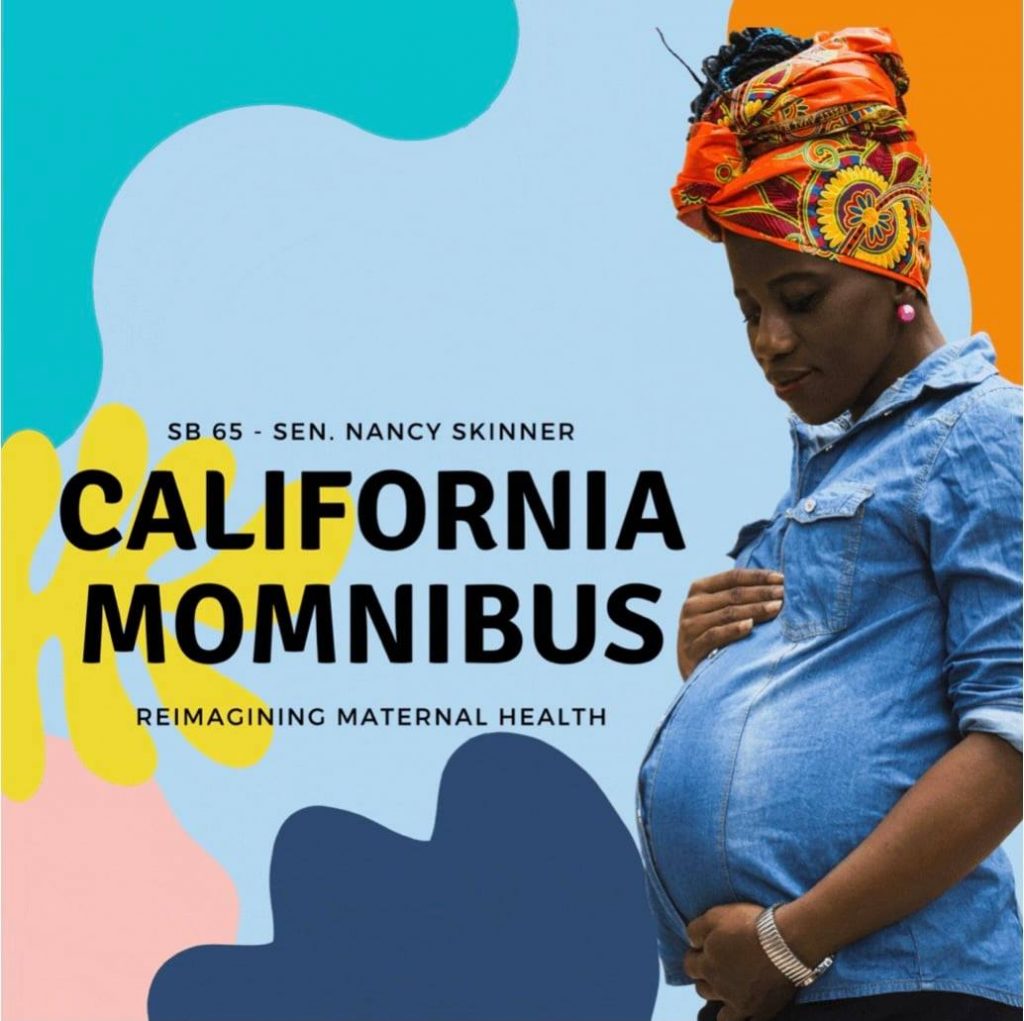 Why this matters
Black women face unacceptably high rates of maternal mortality. Black mothers across the U.S. (including here in California) are more than three times as likely to die from pregnancy-related complications as white women, and this holds true across incomes and education levels. While all women giving birth in the U.S. face poorer health outcomes than people in similarly developed nations, Black women and infants persistently experience the worst morbidity and mortality rates. This is unconscionable, and complex. Previously, BWWAP passed a bill to require hospital staff to be trained on implicit bias– one obstacle Black women commonly face when accessing health care– but pregnant women need a full range of services to support them throughout pregnancy, during delivery, and after giving birth.
What our bill does
We have put together a comprehensive legislative packet aimed at reducing maternal mortality and morbidity as well as expanding and redefining maternal healthcare in California. The package includes:
Expanding full spectrum doula coverage in MediCal
Extending Postpartum coverage in Medi-Cal
Codifying and expanding California's Maternal Mortality Review Board
Updating Fetal and Infant Maternal Investigation
Expanding access to midwifery programs
Universal Income for low and middle-income pregnant people
Updating data collection on mortality and morbity experienced in Lesbian, Trans and Gender Non-Confirming communties
Reviewing climate impact on birthing outcomes
Requiring recommendations to close racial disparity gaps
We are thrilled to share that much of the funds needed to implement our proposed policy changes have been included in the California state budget signed by Governor Newsom in July 2021. Our policy package continues to make its way through the legislature and we remain committed to seeing SB65 across the finish line.
For more information, read this joint statement from the bill co-authors.
AB 366 (Blanca Rubio)
Healthy Futures for Foster Youth
Why it matters
California's foster youth and nonminor dependents experience disproportionately high rates of sexually transmitted infections, unintended pregnancy, and poor access to prenatal care. This burden falls heavily on Black youth, who are overrepresented in our state's foster system by 3.1x their share of the general population. This is a complex and intersectional issue, but there are some immediate ways we can support these youth. Providing financial support to expectant parents is shown to reduce negative maternal and child health outcomes of stillbirth, miscarriage, low birth weight, and complicated pregnancy.
What our bill does
AB 366 improves upon existing law in three ways: it extends expectant foster youth's infant supplement payments by three months to cover the final term of pregnancy; it ensures foster youth have access to comprehensive sexual health education, rights, and services; and it creates transparency through additional data reporting.
SB 306 (Richard Pan)
STD Coverage and Care Act
Why this matters
For the past three decades, the rates of sexually transmitted disease (STDs) have continued to climb in California. Chlamydia and gonorrhea are becoming more prevalent and can have long-term health effects if left untreated. Syphilis has risen at an especially alarming rate (nearly 900% between 2012-2018!) and can cause serious harm to adults and to newborns during childbirth. Young adults and Black people face disproportionately high rates of infection, and addressing this requires removing barriers to testing and treatment.
What our bill does
SB 306 helps to addresses the STD epidemic and improve health outcomes by reducing barriers to STD services and treatment by:
Expanding access to STD services and treatment for low-income and uninsured patients through the Family PACT program and provider network
Increasing prevention through innovative strategies like home testing + expansion of health professionals that conduct rapid testing in the community
Revising current law to support the delivery and increased utilization of Expedited Partner Therapy (EPT). This evidence-based and effective STD prevention practice provides patients who test positive for chlamydia or gonorrhea with take-home medication or perscriptions for their sex partners.
Updating state law to require congenital syphilis testing during the third trimester of pregnancy
SB 245 (Lena Gonzalez)
Abortion Accessibility Act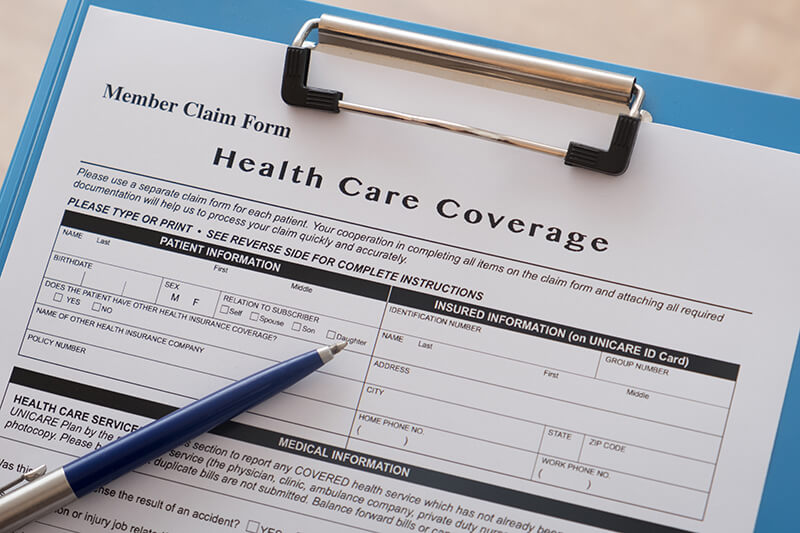 Why this matters
Abortion is a safe, legal health procedure that many women will choose at some point in life. California is one of only six states which require insurance plans to cover this care, but unfortunately many birthing people still face high cost-sharing burdens. Eliminating financial barriers is critical to ensuring that all birthing people, regardless of income, can access the care they need in a timely manner.
What our bill does
SB 245 removes co-payments and deductibles, and others costs charged to patients seeking abortions with private insurance.
AB 367 (Cristina Garcia)
Period Equity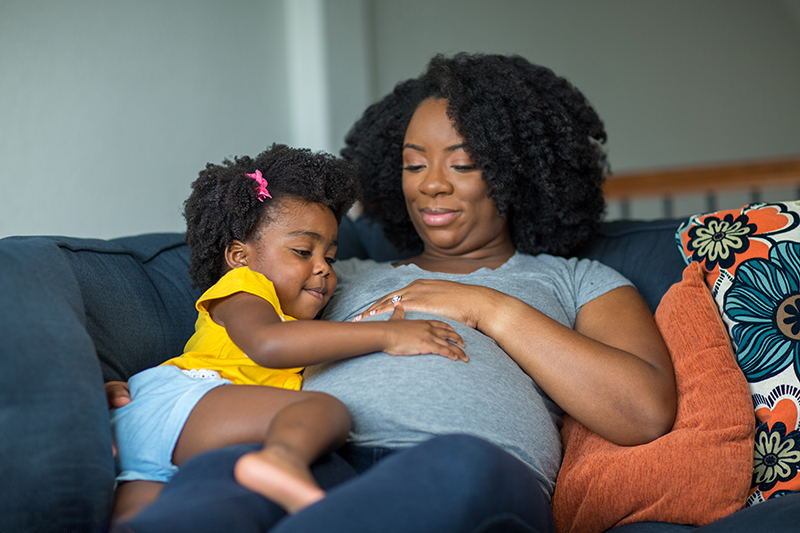 Why this matters
Not being able to afford or access menstrual products can result in the loss of educational, employment, and other opportunities. California is the world's fifth largest economy, and it is time that we join the international movement that is demanding equality for women and menstruating people.
What our bill does
AB 367 would require public schools that maintain any combination of classes from grades 6 to 12, California State Universities and Community Colleges, and public institutions to stock at least 50% of restrooms with free menstrual products at all times.
Federal Bills and Actions
Abortion and the Supreme Court
The Supreme Court has shifted to a more conservative composition in recent years, and opponents of women's health are taking this opportunity to challenge women's right to access safe, legal abortion. BWWAP has been a vocal advocate for abortion access—sponsoring and supporting several bills to expand access to this important health care in California—and we continue to remain vigilant at the federal level. We know that limiting access will harm communities of color most of all, and are committed to standing alongside our national partners in efforts to protect abortion access in the U.S.
Our Policy Agenda
Reproductive Justice encompasses many facets. To help policymakers understand this complex issue, BWWAP created a Policy Agenda that outlines key issues impacting Black women's health and wellness. As the landscape evolves, we are committed to continually updating this and communicating our priorities with our elected leaders.
Campaign
Racism is a Public Health Crisis
Racial inequities have been laid bare across the country, including here in California. BWWAP has worked to elevate the intersection between racism and health, focusing especially on reproductive justice. Our efforts have ranged from legislative items, budget requests, administrative asks, and media actions.
Learn More